Reminder: Thursday, January 26th 2023, is a half day. Students will be released at 12:35pm.

Reminder: Join us tomorrow morning (1/13) at 8:30am for our PAC meeting.

1/11/2023: After school clubs have been canceled as there will be no late bus. Boys Basketball practice is still happening.

Join us for a PAC Meeting! Friday, January 13th at 8:30am.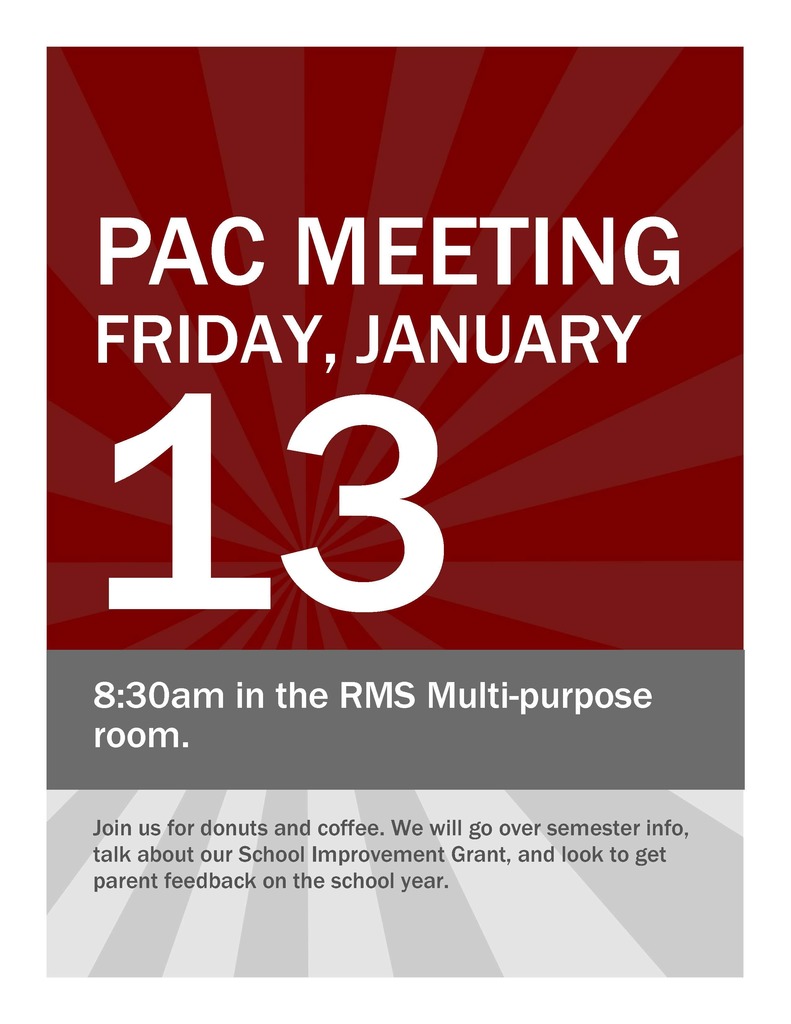 SNOW DAY - FCSD #25 will NOT have school tomorrow, January 3, 2023.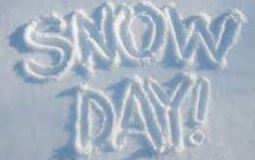 January 2, 2023: All after school activities have been canceled today, including boys basketball practice.

Art club and Tutoring have been canceled tonight, there will be no late bus.

Builder's Club is hosting a hat day, Friday November 18th. Students can bring a dollar to wear a hat and support families in need this holiday season.

FCSD#25 FLYER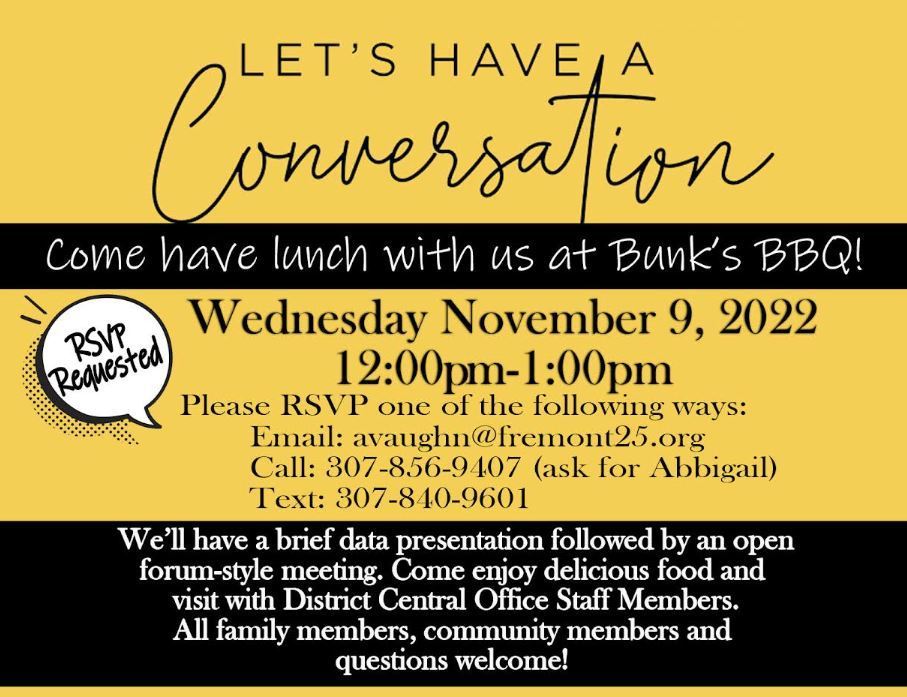 PowerSchool is down this morning. If you called your student in absent, please ignore the notifications. We'll get student attendance updated as soon as the website is working.

Reminders This Week: 10/27: Parent/Teacher Conferences, 4-6pm. NO TUTORING. 10/28: Early Release, 12:35pm. Friday will be the only dress up day for Halloween.

From Coach Sand: Today is the last day of tryouts for 7th grade girls basketball.

Just a reminder, students are released at 12:35pm today, October 14th.

Next week is Homecoming Week which means we want to generate a lot of school spirit and participation in Dress Up Week! Remember, the school dress-code still applies when we have a dress-up day, so make sure you're still dressed appropriately while also having fun. Check out our Facebook page for the breakdown.

Just a reminder to join us for our Open House tonight! 4pm-6pm.

Please see the attached flyer for our Open House next week!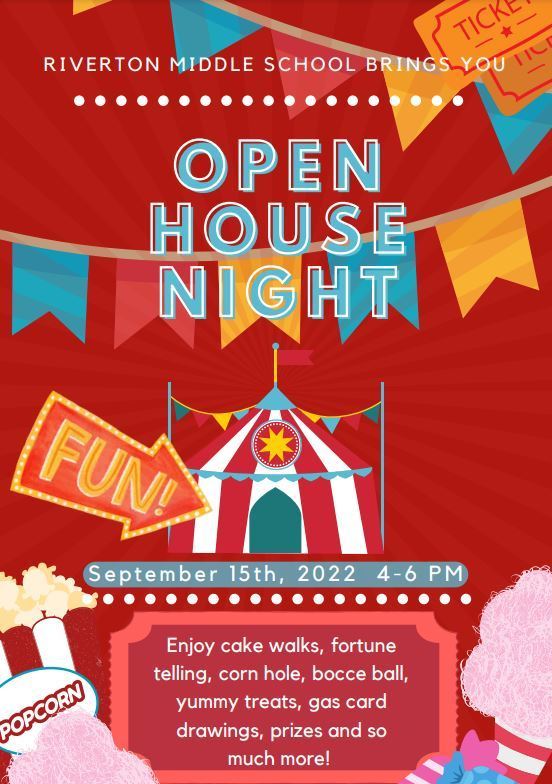 7th grade football update: There will be a short practice today, 9/2. Practice will release at 4:15 pm. There will be no practice, Monday, 9/5.

From the Kitchen at Riverton Middle School: Please be aware that once a negative balance of $15 is accrued, the kitchen can only offer your student an alternative lunch until the balance is rectified. Please fill out the meal benefits application or upload money onto SchoolBucks. Thank you!


Tomorrow is the first day of school! Tuesday, August 23rd. Reminders: -be cautious and alert driving around town -fall sports start tomorrow too. Students need a current sports physical. Parent meeting will follow practice, 5pm RMS Gym